God little and simple made man occupies a place important in our House and our heart.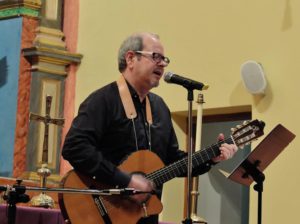 With this video and song of Christmas, I wish you from my heart happy Christmas.
Its author, Kini FERRANDO, is a priest of the Diocese of Cartagena, Spain, parish priest of San Diego, Cartagena. Singer-songwriter and good Shepherd, a man delivered to the cause of the last.
Thank you, Kini, for this song that speaks of the hope, peace, love poured into the hearts of those who have a need to be loved.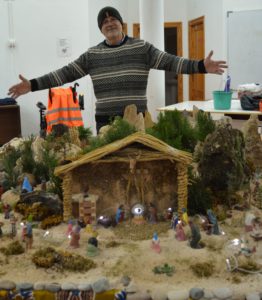 With the joy of be able to contemplate in the place of them poor, in Bethlehem, in the bethlehem of our neighborhoods, towns, and cities, to God made flesh camping among us us offers also its poor and humble place, my desire for peace to all the brothers of the fraternity from all five continents.
Aurelio, brother responsible
Perín, Cartagena, Murcia, Spain, 23 December 2016